When we started back in 2008 we wanted to make games and fun stuff. We made games for big brands like Adidas and Rizla. We made cool websites and animations for marketing and safety promotions. We also made a lot of websites for small businesses and start-ups. By the time we reached the age of ten, we'd done all sorts of projects for all sorts of clients but we couldn't really call ourselves experts in any one thing.
Change is inevitable so as websites became increasingly commoditised, marketing teams focussed on social media campaigns the time had come for some introspection and stock taking.
Growing technical
Nowadays, we focus on complex web applications and solving technical challenges. We make stuff you can't get from a WordPress theme and a freelancer. We provide support to customers who've made significant investments in their technology and need to keep it on the rails. It's fair to say these days we're about playing a more serious game… and 'Plump' – that fun, quirky name we started out with all those years ago doesn't feel like it fits any more.
Cursive works better. It's about elegance. It's about joined up thinking. It's about being a mature and diligent agency that cares… we think it's a much better fit and we hope you do too.
Finding ourself in Lego
Starting out with a new name gave us the perfect opportunity to explore the really big questions that often go unasked; like what do we value? What do our clients value in us? How can we get to do more of what we love? What kind of company do we want to build? What's our role in the world, and how do we want to be regarded?
While the answers to these questions came from within, it was a series of Lego Serious Play workshops, facilitated by the amazingly talented Victor Perez Moraga that helped us to articulate them.
What this means for our clients
We've been thinking about you a lot. We've thought about what you need from us, how we can offer more value and improve upon the Cursive experience. We'll be talking to each of you about what the clarity in our vision will bring to our relationship.
What this means for our team
With our renewed clarity, we intend to grow; not just in headcount but in more important ways. We value job satisfaction, opportunities to learn & develop in our careers and a good work-life balance.
We begin with the recruitment of two roles; an interaction designer to help elevate our creative proposition and a client manager to help ensure we're giving our clients the attention and support they deserve.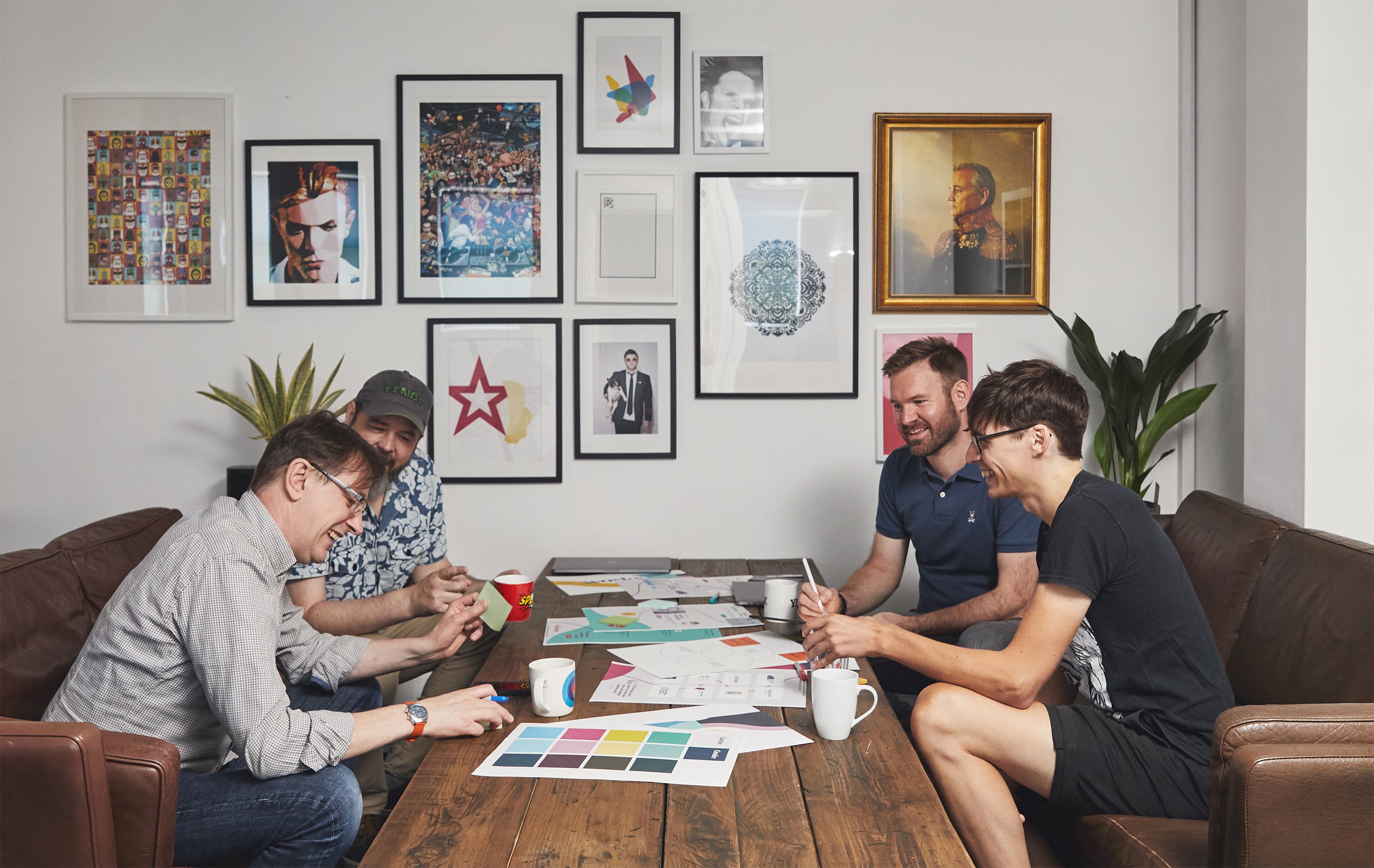 Big thanks
We want to thank our awesome clients who continue to bring exciting projects and problems for us to solve. We're incredibly grateful to Torchbox, the makers of Wagtail which has given us so many opportunities to make our clients happy. We also want to say another huge thanks to Torchbox for the raft of new clients they have passed our way – it's been a truly transformative couple of years for our team.
Finally, we want to thank Plump. The name and brand has got us to where we are now and we're grateful for the many people who've been part of our journey to becoming Cursive.
Here's to the next chapter!