Time to level-up your web presence? We design and build purposeful websites to engage and deepen your connection with your target audience.
Our team of digital experts offers an end-to-end service, working with you through discovery, research, UX/UI design, development, testing, content creation and deployment. We offer world-class hosting solutions and an ongoing support & maintenance service to keep your digital assets and services running like clockwork.
Here's how Cursive works…
Discovery
Uncovering the purpose of your website
Together we'll explore and define what your project must deliver for a successful outcome. We'll work in collaboration with your team so we can all align our thinking with your goals. Our discovery workshops help to build a shared understanding of what will make a successful website for your organisation.
If you're in the early stages of your project, our discovery process is a good step in the right direction. Or if you already have a brief, get in touch – we'd love to read it.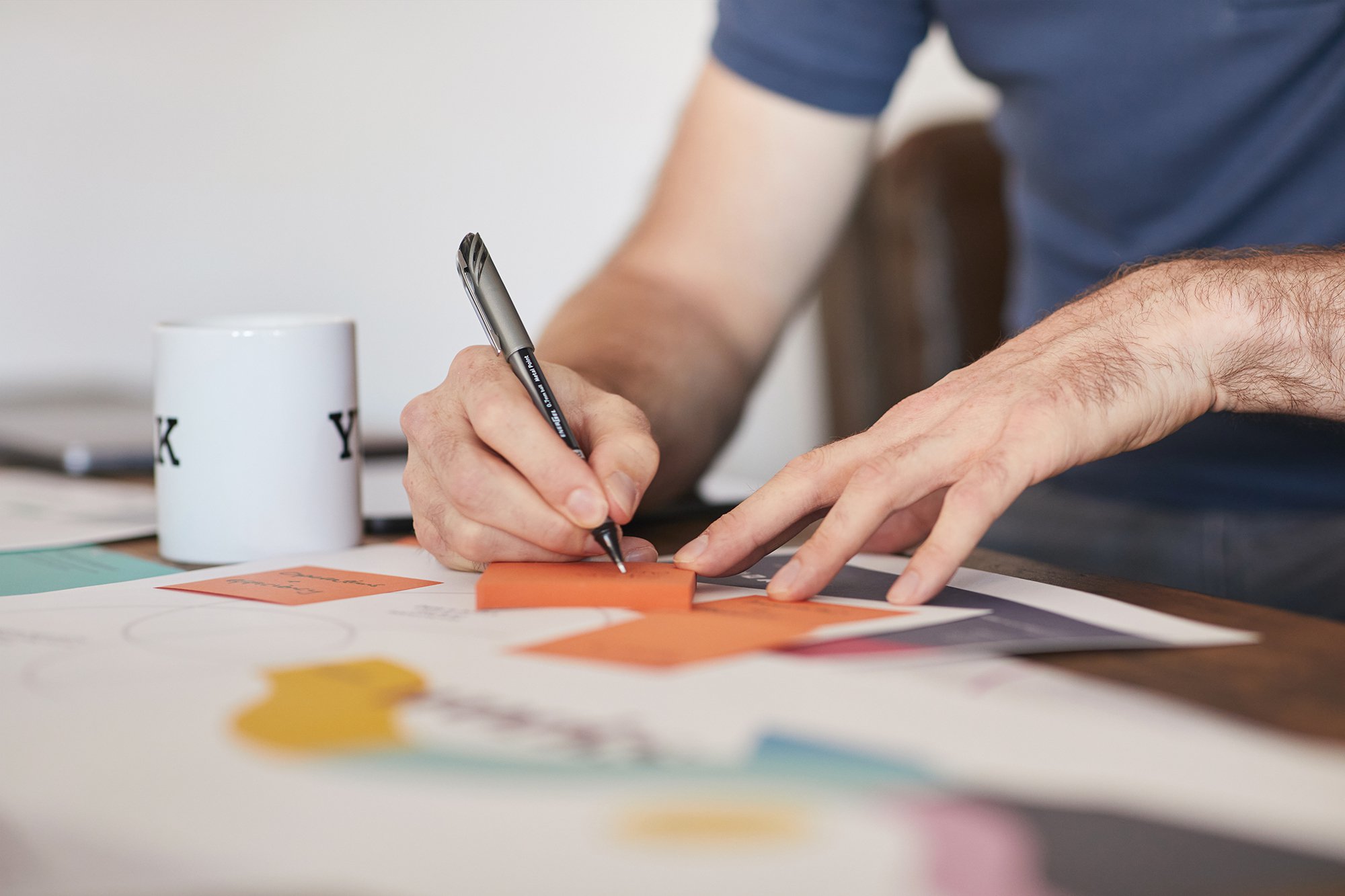 UX & UI design
User experience is key to the success of a website. The web is at its very best when people flow freely through web pages and the user intuitively understands how to get what they need. Expectations for where to look and where to click are established through good design and the user is able to get what they want effortlessly.
The best design can mean the user experience goes largely unnoticed in many cases. But we all know the feeling of frustration when it goes wrong! And it translates into the success or failure of a website.
As interaction designers we keep the user's needs and motivations in mind as we carefully craft simplicity into their journey towards their desired outcomes. Sometimes putting the user first is the best thing we can do for our clients.
Brand expression
Even if it's not the first place your customers come to interact with you, a website visit is bound to feature somewhere in your relationship, making it an important channel to express your brand.
Whether by interpreting your brand guidelines or through our discovery workshops, our design team will make your website a true expression of your brand.
Responsive design for all devices
We can take a mobile first approach to designing your website – if that's how the majority of your users engage with you online. Either way, we use the latest responsive design techniques to ensure everyone has the best possible experience of your website across desktop, tablet and mobile devices.
With search engines placing so much priority on mobile user experience, it's an important factor in the success of your website.
Accessibility is a must
We ensure our websites achieve a AA WCAG2.1 rating for accessibility. We use tools to analyse our websites and report on the areas where improvements are needed – from a design, development and an editorial perspective.
With search engines prioritising accessibility and the mobile experience in their algorithms, these factors simply can't be ignored if your website is to be a success.
Build
We believe in using mature and well supported open source software to build our projects with. Our go-to framework is called Django and is an excellent foundation for bespoke website projects.
Content Management System (CMS)
It's rare these days for any website we've been asked to build not have a requirement for a Content Management System. Generally our clients want to be in control of their content and for those who do, Wagtail has been our first choice Content Management System for bespoke websites since 2017.
Over the years we've tried them all: Drupal, WordPress, Joomla, SilverStripe, Umbraco, Django and Wagtail. Wagtail has consistently delivered the goods when it comes to providing content editors with powerful, intuitive tools for creating, editing and sharing content. That's why we love it and we think you will too.