If you need a bespoke software solution, we can reduce development time and de-risk your investment by prototyping early and integrating the best technologies to reach your goals.
Open source
We use open source software like Django and Wagtail to build reliable solutions quickly and cost effectively, so your budget is focussed on tailoring to your needs, not re-inventing the wheel.
Business goals, meet user needs
Cursive works towards your goals by...
running workshops to capture your requirements and priorities
researching target users to understand their needs and motivations
translating requirements into human-centric user stories to describe how the software should work
drawing ideas and best practice from other proven systems
putting our years of experience into planning the architecture of your solution
When we're all confident we know where we're headed, we get stuck into the fun part...
using rapid prototyping tools to prove our solution will work
designing user journeys and interfaces that will deliver the ideal user experience (UX)
developing well-written, maintainable code
writing automated tests to validate our development work
integrating with your organisation's existing software ecosystem to make life easy
designing elegance and delight throughout - that's what Cursive is all about
All the while we keep our clients happy and in-the-loop using collaborative communication tools. We have regular update meetings to ensure there's plenty of opportunity to steer and influence aspects of the project that matter most.
Our pragmatic approach means we focus on the features that will make the biggest impact and we leave the low priority stuff at the back of the queue.
Elegant software for the long term
In our experience it's far better to get version one onto users' screens while we continue to work on the backlog of lower-priority features and improvements. We think of ourselves as digital partners to each of our clients and we genuinely care about what we produce. This care feeds into the software we choose to build lasting solutions with.
All software requires monitoring, maintenance and upgrades to keep it running like clockwork. Into the long-term, we'll be there for support and maintenance, scaling and system updates should you need us. It's the best way we can help protect your investment and ensure the continuity of business-critical operations.
Tech stack
The team you can trust
Our team has years of experience building bespoke software applications for all kinds of organisations. We have enough experience to know what will work and how tech can be used to best effect. We'd be very happy to tell you about the projects we've worked on – both working at Cursive and in our past roles at other agencies.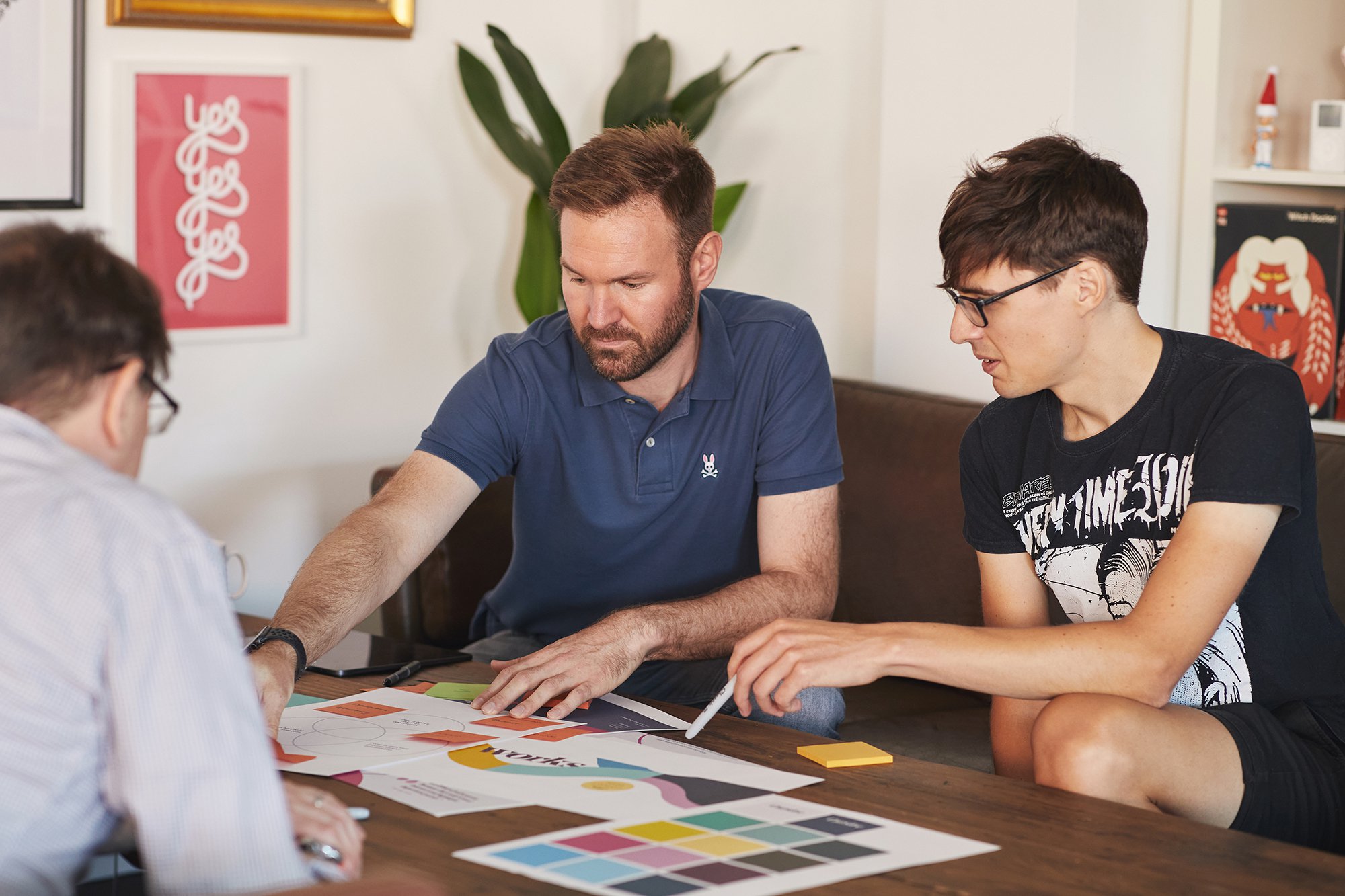 How do you like to work?
Depending on how involved you want to be in the project and how much of it we're able to plan up-front, you may wish us to work in an agile way. We'd run a series of sprints towards getting your software built and you would be hands-on with the direction and decision-making throughout.
Alternatively, you may prefer to set a budget and a list of priorities for the whole project and leave us to get on with delivering the goods. We're happy to work either way and can fit in with the nature of the project and the makeup of your team.